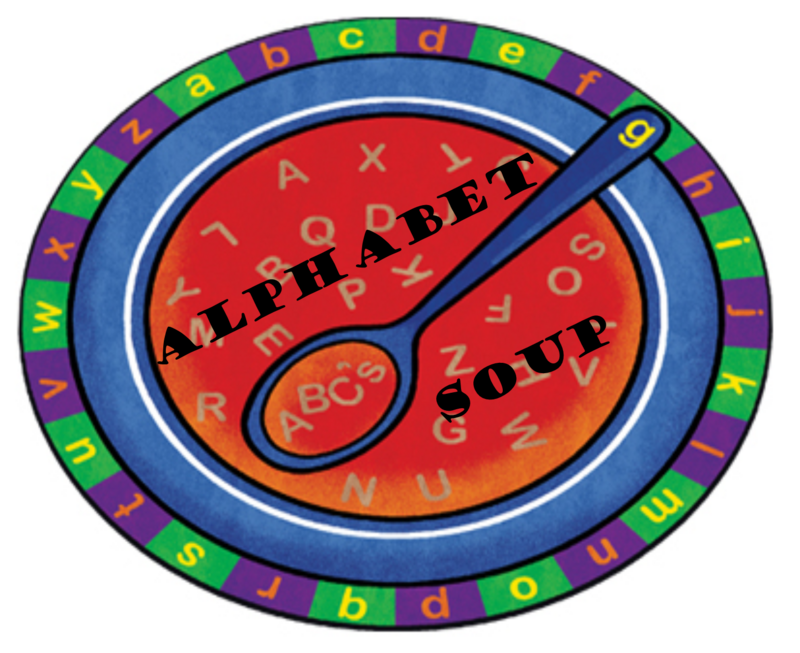 Today is Tuesday, and that means Alphabet Soup, so why not join in, and list some of the "
D
" things which bring joy and pleasure to your life?? If you join the fun, please pop over to
Morning Glory
and let her know you have posted!
So today we look at the letter
D
...
Daughters, of course...specifically mine. Diana is a very special young woman, and she is a joy and a delight. And a long way away too. But I could not want for a more wonderful daughter. I love you loads, my girl.


And I also have a very special son called David. My baby. Well, maybe not the baby so much any more - off at uni and having a great time. He has been a real blessing to this family, and I have loved having him home with me, but I am also so happy that he is loving the next phase of his life too. I love you loads too, my boy.


And then there is my daughter-in-law as well. What a wonderful addition she is to our family, and she brings her lovely family with her, to our delight. I love you loads too, sweetie - and that husband of yours, but he is not a "d".


Dance - I love dancing around my kitchen, although this is somewhat of a trial at the moment. I love watching Strictly Come Dancing, and I love all dance, come to that - ballet, modern, party. I love it.


Dreams - I have many. They keep hope alive.


Diaries - places to write what is in your heart. Diaries which need to be incinerated one day!


Dogs - they have been around most of my adult life but at the moment, I don't have one. Maybe one day. They are such faithful companions. I loved walking with my border collie over the fields at dawn. Even if she did round up all the sheep in a helpful manner now and then. And move them 3 fields away.


Daisies - simple sweet happy looking flowers.

Dishwashers. Especially now, as mine is not working. It would bring great joy to my day if I could stack it and switch it on!


Droewors. You would have to be South African to understand this one! A rare but super treat.

The gasman has just been and I need some "bits" for my boiler. He, or another gasman, will be here tomorrow morning. At least he didn't say doom or destruction. I live in hope.