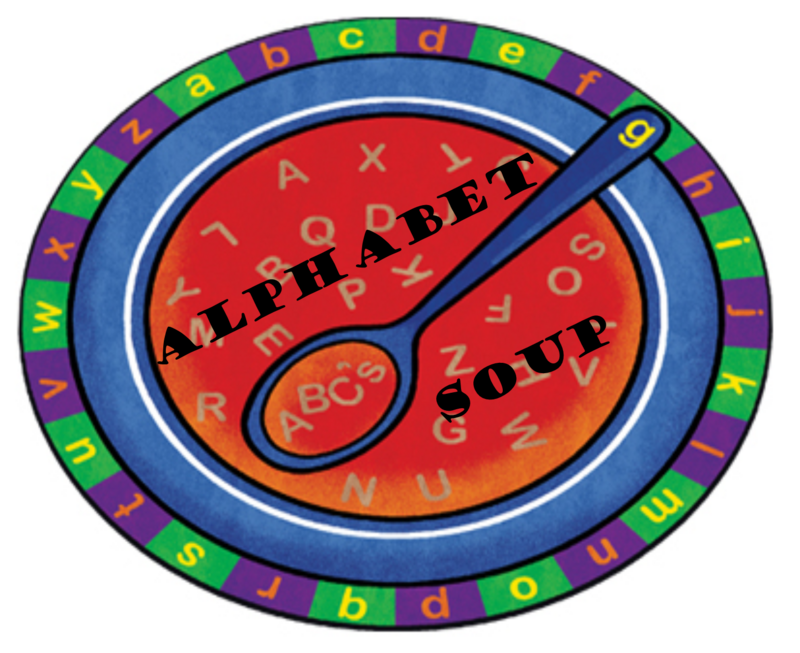 Tuesday has come round quickly this week so it is Alphabet Soup Day again, and today is the letter
F.
Morning Glory
is our hostess, as always, so if you join in, pop on over to her place and leave a note to say so, and we can all come and visit!
Alphabet Soup gives us a chance to think of the things which bring us joy and happiness, starting with a letter in the alphabet. See? Easy. So give it a go!
(I usually start with great gusto and fade out on number 4 and then have been known to wander through the house waiting for the light to go on in the brain - or the dictionary. I confess. I have resorted to that on occasion for inspiration. Not this time, though.)
Family - without a doubt the single greatest bringer of joy and smiles and happiness and laughter in my life.
Friends - they add a different and wonderful dimension to all our lives. Mine are amazing. I am very very blessed.
Fun - I love having fun - trying new things and seeing new places. David and I walk in the mountains, and we usually end up in hysterics because it always turns into an adventure.
Fresh Fruit - wonderful. Especially when you grow it yourself! I have suddenly had a mental picture of fresh cling peaches from Cape Town. We don't get them here. I want one. Now would be good.
Fresh air - fresh anything really. Air is wonderful especially when walking through forests. On Alps. (I see a theme emerging here)
Food - my brother-in-law happens to be a master chef. His food is out of this world. He lives in the Alps. That is where his food is.
Figs - we used to have a tree in Cape Town when I was growing up. Peeling and eating fresh figs - delicious!
Flying - I love the excitement of taking off into the air and going somewhere new - and far away from home. Like the Alps. Learning how to fly a helicopter is on my list of things to do. Have I ever been in one? No. Hmmm. There may be a flaw in that plan.
The Future - it makes me smile - lots of adventures, and experiences to anticipate - so much to look forward to.
And I want to be fit.
Fires - I absolutely love real fires. Sitting in the glow of the flames, dreaming and relaxing - warm and cosy. Perfect.
See? I said it was easy. So I want to be fit to fly to see my family, with my friends, in foreign parts, and eat the food, and have fun and walk in the mountains breathing in the fresh air eating fresh fruit and then I want to relax in front of a fire. Soon. Very soon.